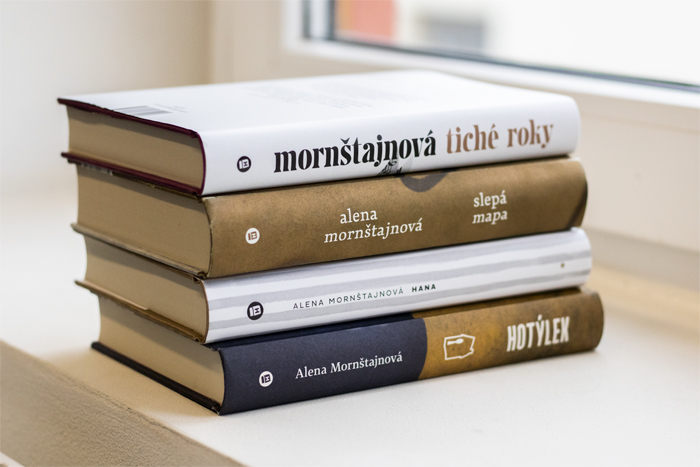 Alena Mornštajnová – Interim balance: translations into thirteen languages and over a quarter of a million copies sold
Author Alena Mornštajnová's stellar path is still very much in the ascendant.
---
In the Czech Republic she has sold over a quarter of a million copies of her books. What's more, two of her latest novels became the top two bestselling fiction titles in the country last year: her novel Tiché roky / Years of Silence, published in April 2019, took the top spot, while her novel Hana from 2017 came in second (see the Czech Booksellers' and Publishers' Association table here: https://www.sckn.cz/ )
In late 2019 Alena Mornštajnová's novel Years of Silence was the outright winner in the first year of the Book of the Year readers' poll, organized by the Čtení tě mění (Reading Changes You) Endowment Fund with over 50,000 readers voting. The same book also came first in the Social Novel category of the same poll. Years of Silence also did very well in the prestige Lidové noviny poll, where it came in third. Latest information on the publication of Alena Mornštajnová's books abroad can be found on the pages for the books in question on this site, as well as blurbs and information on rights sold and other awards.
At the date of publication of this article, the novel Hana has been published in five countries, while publication is forthcoming in another eight languages including English, German and Italian.
13. 1. 2020