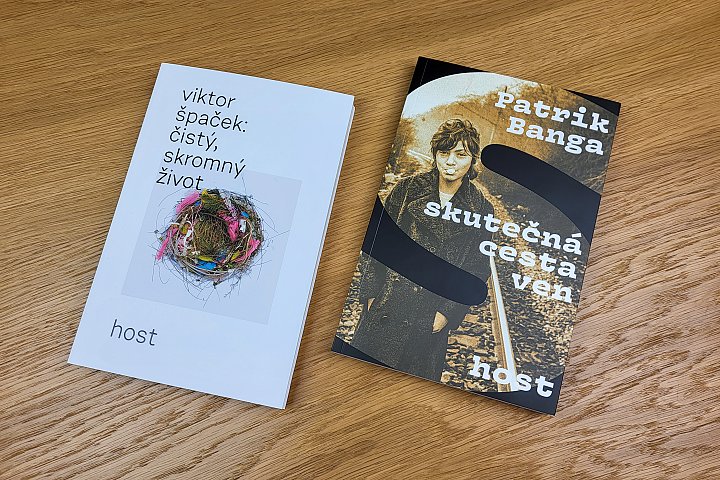 Magnesia Litera shortlist announced
We now know the shortlist for the Magnesia Litera awards, this country's most keenly contested literary awards, for 2022. And Host Publishers, with which our agency works very closely, has three irons in the fire!
---
The jury of experts named Viktor Špaček's short stories An Impeccable Life in Humility / Čistý, skromný život in the Prose category, Patrik Banga's The Real Way Out / Skutečná cesta ven in the DILIA Debut of the Year category, and Petr Hruška's collection of poems I Spied My Face / Spatřil jsem svou tvář as one of three finalists in the Poetry category. For the first time this year, the jury also made recommendations beyond the shortlist. From Host's list, these include Jan Němec's short stories Lilliputin / Liliputin and Olga Stehlíková's book for children Mylene / Mojenka.
Viktor Špaček's short stories went down very well with reviewers. In the magazine A2, Karel Kouba wrote: 'The author examines the reverse side of relationships, frailties of the spirit and ageing with surgical precision. Finely honed fragments from everyday battles reveal a human core where pain and fear reside.'
Acclaimed journalist Patrik Banga has written a memoir about life in the 1990s in the Roma ghetto of Prague's Žižkov district and about finding a way out of this world, where prejudice, stereotyping, alcohol, drugs and crime were rife. His dreadful testimony reflects poorly on the education system and police service of the time. It also has harsh things to say about the community itself. On Czech Radio's Vltava station, Jan Bělíček said the following about this book: 'Its main strength lies in its addressing of a long hushed-up topic from the darker side of 1990s Prague. Plus, it brings a Roma perspective to bear on how Czech intellectuals remember recent decades. Banga's view of all this is a far cry from the "golden years that may never come again" kind of sentimentalization. Not least for its different perspective on this sainted period in our modern history and by showing us that our memories are not enough, this is an important read.'
We congratulate these authors on making the shortlist and are keeping our fingers crossed that they will land the prestigious award. The results will be announced on 17 April.
5. 4. 2023