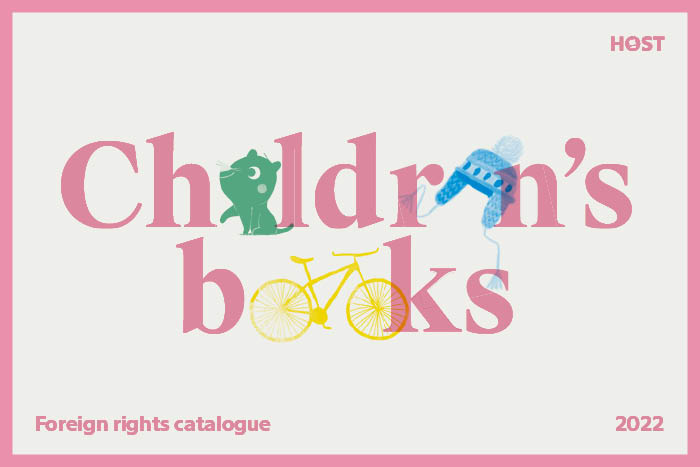 Host Publishers - Children's Books Foreign Rights Catalogue 2022
A school for drops of water? How to cope with the mother's sudden illness? All the family stuck at home because of the germs outside? Little Charlie's passion for strings, laces and knots? These and many more in the Host children's books foreign rights catalogue 2022.
---
At Host, one of the largest in­dependent publishing houses in the Czech Republic, they have focused on contemporary Czech and world writing for almost thirty years. Host Publishers currently publish about 150 titles annually and the Host brand has become a guarantee of high-quality literature in many genres.
In recent years they have strengthened their list by adding the children's literature programme which includes works by Aleksandra Mizielińska and Daniel Mizieliński, Marianne Dubuc, Emilia Dziubak, Oksana Bula, and Roberto Santiago. Another focus of Host Publishers is the high-quality Czech book for child­ren, by which they bring together an original story with great artwork.
In 2021, they published the first foreign rights catalogue showcasing a cross section of Host Publishers' children's titles. The 2022 version has been updated to contain some brand-new titles.
Let's remind our agency also represents Pavel Čech, one of the best Czech illustrators and children's book authors.
7. 3. 2022