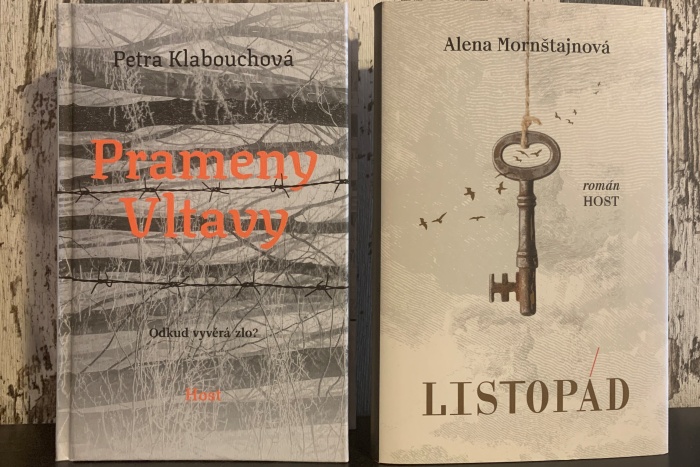 November Fall and Sources of the Moldau shortlisted for Czech Book Award
The Czech Book Award will this year be conferred for the tenth time, and Alena Mornštajnová and Petra Klabouchová are in the running.
---
The six books on the shortlist include the novel November Fall / Listopád by Alena Mornštajnová and the crime novel Sources of the Moldau / Prameny Vltavy by Petra Klabouchová. While Mornštajnová is no stranger to prize-winning, Klabouchová is looking to become a first-time winner.
So far, publication rights for November Fall have been sold by our agency to publishers in five countries. Translations of Sources of the Moldau / Prameny Vltavy have been agreed with publishers in Poland and Macedonia. The prize's organizers are aiming to raise the profile of winning titles abroad, too.
The winners of the Czech Book Award will be announced on Monday, 23 May at a ceremony held from 5.00 pm in the Mayor's Lounge of the Prague Municipal Library.
For more info (in Czech) on the Czech Book Award and other shortlisted titles, go to:
http://ceskakniha.com/CZ/CK2022_CZ.php?lang=CZ
31. 3. 2022